Training development at LCG Solution relies on the expertise of our trainers, an understanding of the skills required and a structured teaching approach.
Basically, understanding best practices in business analysis, project management, or enterprise architecture are essential and ensure that training is developed with a clear goal to achieve. That's why our trainers are certified in the appropriate fields to develop the associated training.
Our expertise is centered on enabling value to the organization through transformation.  To do so, we rely on expertise and know-how and we rely on the following framework to maintain it together.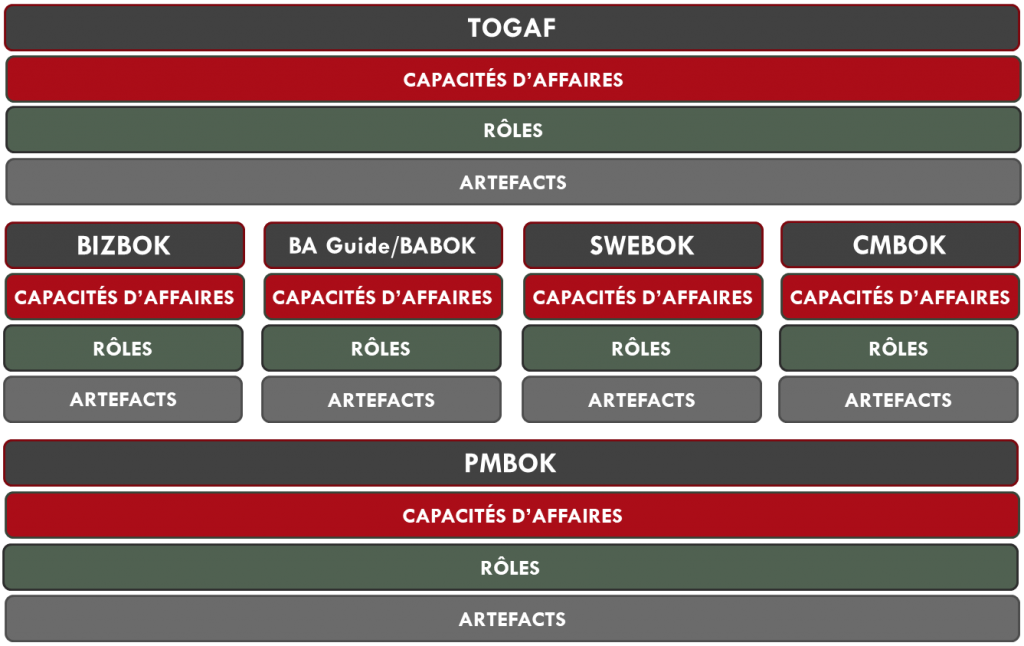 Each of these frameworks offers guidelines on how to deliver value to the organization. Each from their particular point of view, they help structure the key concepts of the organizational transformation.
These frameworks are coupled with competency models to ensure that all business knowledge is identified and processed.
The training programs have been developed by grouping basic techniques or skills according to different skill levels.